Systems that allow purification and monitoring of air/ surface quality and systems that can support you in case of poor visibility
BEEFOG - OPTICAL FOG SENSOR
Visibilimeter OFSense is a low-price sensor which permits to determine the visibility through the fog. Despite having lower performances if compared to our OFS, it can be however a good choice for many applications such as multi sensor for warning systems.
The sensor can detect fog particles in a zone about 25 cm ahead from the location of the sensor.
The BeeFog Optical Fog Sensors is a rugged backscatter visibility sensor with slightly better performance than the MiniOFS. It has been on the market for about 10 years with few modifications. The main application is for traffic purposes. Using the so-called backscatter technique it measures the amount of water particles, i.e., fog in the air that limits visibility.
The BEEM Comfort Space stationary monitoring system is useful for detecting and monitoring air pollution within offices, open spaces, shared spaces, enclosed underground spaces, and parking lots.

It monitors: CO; tVOC; CO2; PM2.5; Temperature; Humidity
BEEM - ELECTROMAGNETIC RADIATION
Beem Electromagnetic Radiation is a monitoring system for electromagnetic radiation. The measured parameters are in particular ELF radiation (50/60 Hz). These, in the proximity of electrical substations, high voltage cables, motors or transformers, UPS's, working stations and server rooms can exceed the warning levels.
Mini AQ Outdoor is a monitoring system useful for detecting and monitoring air pollution outside buildings.
Monitored parameters: NO2; PM2.5; Temperature; Humidity level; Wind Speed; Wind direction
Beem Office Pro is a comprehensive system ideal for monitoring the wide variety of air and noise pollutants in shared workspaces. Office pro also detects, monitors, alerts and tracks background noise as well as various types of air pollutants.
Parameters measured: Noise; tVOC; CO2; WiFi transmission intensity; Temperature; Humidity
BEEM Outdoor Plus is a stationary system used to detect and monitor outdoor air pollution, noise, and RF radiation outside of buildings. In addition to air quality, the Outdoor Plus unit monitors noise and RF transmissive radiation.
Parameters measured: RF (cellular antenna radiation); CO; NO2; PM2.5; Temperature; Humidity; Wind Speed; Wind direction
Beem Safe Office is a stationary system designed for detecting and monitoring indoor air quality in offices.
Detects: tVOC; CO2; WiFi power; Temperature; Humidity
City Trees is the world's first biotech air filter to improve air quality and it is the perfect combination of moss and technology. We connect people with nature.
Filters the air for up to 7000 people in one hour. Real-time performance data online & on the unit. Platform to incorporate smart city technology. Quantifiably better air. Multi-sensual user experience
HIWE - TEMPERATURE AND HUMIDITY
Smart Air is the world's smartest air purification system. It cleans and disinfects indoor air while monitoring its quality in real time.
Thanks to its technology, Smart Air can capture 99.9% of tiny airborne particles, including allergens, and shows a 99.97% effectiveness rate against flu viruses such as H1N1, H5H1 and Sars-Cov-2.
Hiwe Temperature and Humidity is an environmental module designed for indoor applications in smart buildings. It includes 6 different sensors that can be manually configured. The device constantly monitors the following parameters: Temperature; Humidity; Sound level; Ambient light; Barometric pressure; VOCs; Vapors from paints (such as formaldehyde), lacquers, paint strippers, cleaning products, furniture, office equipment, glues, adhesives, and alcohol.
Professional solution for air and surface disinfection. Moves and recharges independently.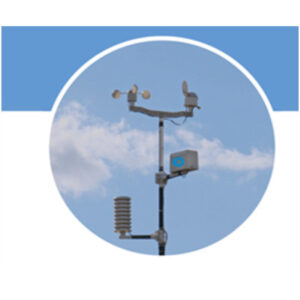 Weather measurement: wind speed, wind direction and rainfall.
Environmental parameter measurements: Temperature, relative humidity, pressure and VOC (Volatile Organic compound gases), luminosity*, solar radiation*.
Air quality: particle matter (PM1 / PM2,5 / PM10), noise level.
Expandable to more heterogeneous sensors**(eg. O3, CO, etc.).
*Optional
**Please. Contact us for more information.