Technological progress creates new opportunities for the clinical sector: the opportunities offered by wearable devices
Monitoring of daily activities, prediction of disease progression, personalisation of treatments and therapies, are among the most relevant opportunities that wearable devices offer to clinicians in the management of chronic diseases.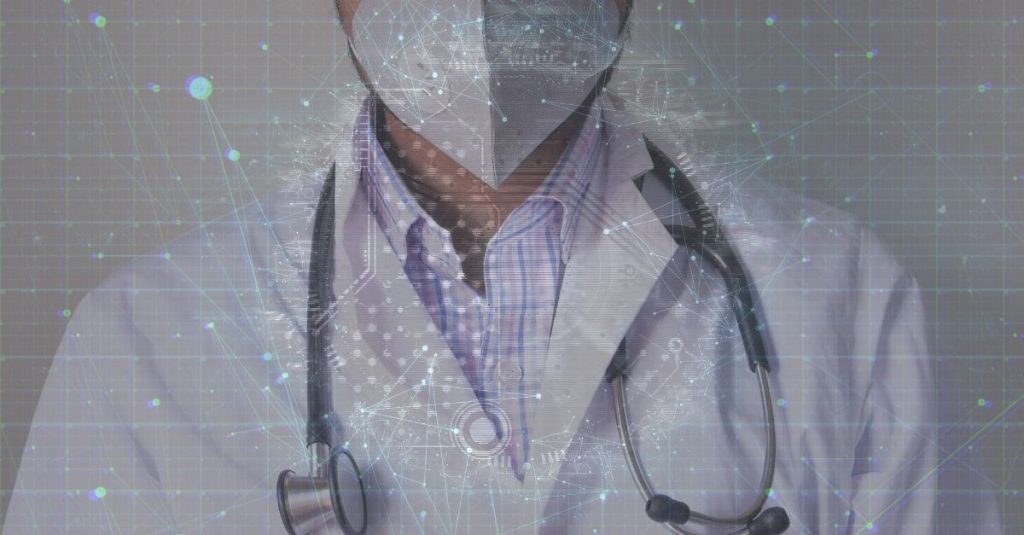 Every day, thousands of people around the world entrust their smartphones with recording the number of steps they take or the amount of energy they expend, and use specific applications to enter their anthropometric data, blood pressure, hours of sleep and much more, all to get a complete and up-to-date picture of their health. The possibility of always being connected, the continuous flow of data from wearables, the ability to store them, the development of Artificial Intelligence (AI) algorithms to analyse them, and a better predisposition to the use of new technologies by the population have made the development of a truly personalised, predictive and preventive medicine more realistic.
The continued advancement of technology and the deployment of 5G will enable the achievement of the digital transformation, which is increasingly necessary due to the global lack of qualified healthcare professionals (doctors first and foremost). The design and development of innovative tools able to accompany people in their daily activities have opened up new opportunities to improve healthcare and personalised care.
All these innovations will undoubtedly benefit people with multiple sclerosis (MS), as well as those with serious illnesses in general.
Regular monitoring of daily life can ensure that relapses can be predicted and the right treatment can be given at the right time. It could, for example, help to establish whether two people with comparable age, symptoms and clinical examinations might experience a different disease evolution in the short term, developing a secondarily progressive form in one case and maintaining relapse-remission in the other. This scenario would have a very important clinical implication and would become crucial in undertaking appropriate preventive therapies.
The success of such a perspective, however, depends on the acceptance and adherence of the person with MS to the use of wearables and apps. In this perspective, it is important to invest in monitoring devices that are real medical tools, on the guarantee of maximum privacy protection, ease of use, and the commitment to make them as unobtrusive as possible, also to protect against possible stigma. Consequently, collaboration between the worlds of companies and associations will be essential to determine strict guidelines indicating the standards that a certain sensor must meet in order to be used in the medical field.
It is in the creation of these technologies (devices and apps) that HDM wants to offer its experience, with the support of those who know the disease, its evolution and related problems well, such as the Italian Multiple Sclerosis Association (AISM), which for over 50 years has been intervening comprehensively in all aspects of multiple sclerosis and is the most authoritative point of referral for those who are affected. Improving the quality of life of people with MS in particular, but in general of people suffering from serious diseases, is an important component of the company's mission.
Focus on multiple sclerosis - MS
MS is one of the most common and severe chronic diseases of the central nervous system. It is the leading cause of neurological disability in young adults. It typically begins in the 30s and is mostly diagnosed between the ages of 20 and 40. It affects women at double the rate of men.
Visual, mobility and balance disturbances are among the main symptoms of multiple sclerosis. The disease manifests itself and follows a different course from person to person. People live for decades with a disease that can lead to progressive disability. Its effects are physical, psychological, social and economic.
The most common form of MS (about 80% of the affected population) is manifested by acute episodes of disease (relapses) followed by complete or partial recovery (remissions). The relapses and remissions form is in most cases the secondarily progressive form, characterised by persistent disability that progresses gradually over time. Other people with MS have an initial onset that is progressive (primary progressive form) with a worsening of neurological functions from the appearance of the first symptoms, in the absence of true relapses and remissions. Today there are an estimated 2.8 million people with MS worldwide, of whom 1,200,000 in Europe and about 130,000 in Italy, where a diagnosis is registered every 4 hours.
The causes of multiple sclerosis are still unknown and a cure has not yet been found. However, thanks to the treatments and progress that research has made in recent years, both in the pharmacological and rehabilitation fields and especially in the technological field, people with MS can now maintain a good quality of life.
For more information on multiple sclerosis and the Italian Multiple Sclerosis Association – AISM: www.aism.it