Twitter: reactions to the last Italian race of the #46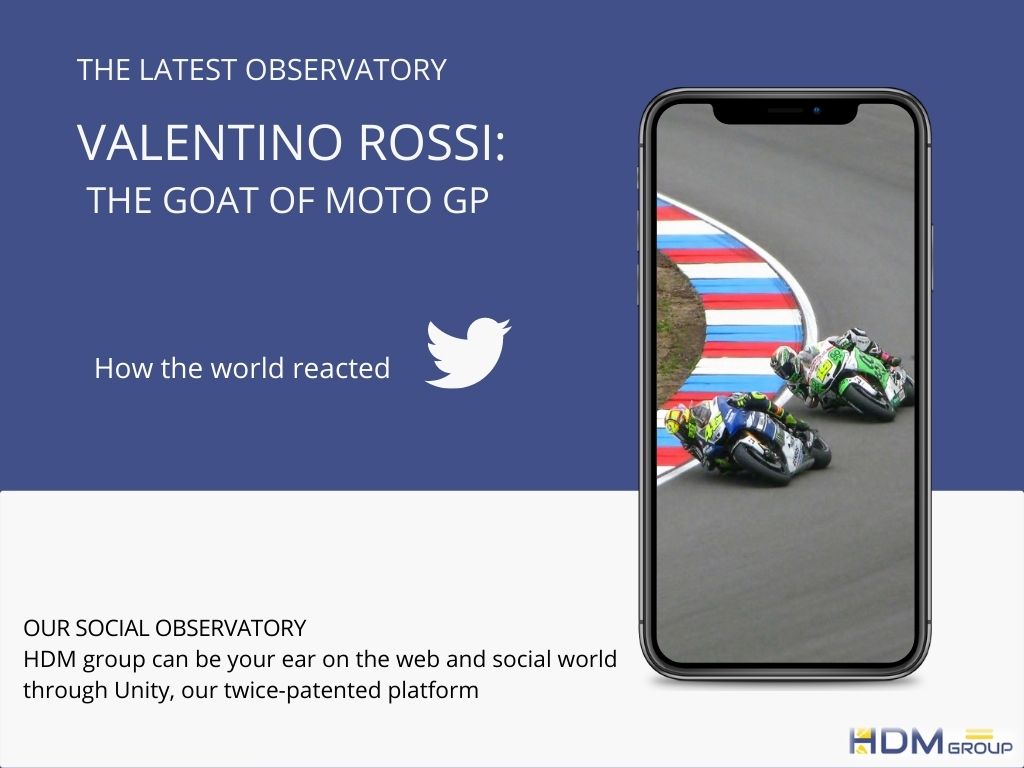 Sunday, October 24, after 25 years of career, Valentino Rossi raced the last GP in Italy.
There was a great demonstration of affection towards the rider from Tavullia, both in the stands and on social networks, where the great fans wanted to pay tribute to The Doctor for the emotions he gave.
We start from this news to launch our Social Observatory activity on topics of general interest for free consultation. We will periodically analyse the response of social networks to a variety of topics (curious news, important events, customs and society) to observe their reaction.
Since we consider Valentino Rossi's retirement to be a significant event for motorcycle fans and others, we decided to carry out a brief search on Twitter to understand the reactions that this event has generated.
The analysis focused on 24 and 25 October, when the number of comments and reactions peaked.

We analysed 207 comments and tweets dedicated to Rossi, almost all of which were followed by 31 different hashtags.
It emerged that 29% of the #s in the tweets used were #valentinorossi, while 13% were #grazievale and #motogp: thus drawing attention to the rider, to the dimension in which he has operated and giving him credit for what he has done in his career.
He generated 25,000 likes, a high number if you consider that they were recorded in two days, and 3,000 retweets, also an important number. Of these 25,000, the "Doctor" generated 82% with just two tweets.
There were few photos, only 14% of comments and posts had one, and even fewer videos, only 7%.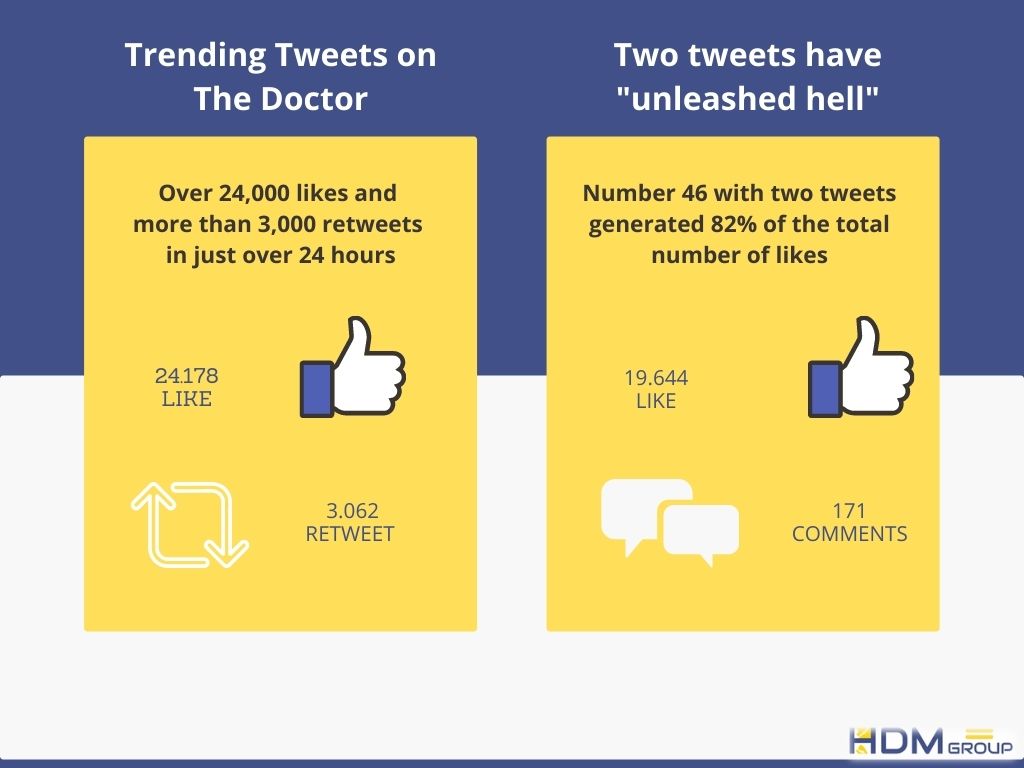 The sentiment of comments, on the other hand, is almost entirely positive. In fact, 97% of comments thanked and praised Valentino for his career, while 2% were negative and only 1% were neutral. This shows the affection that fans have for Rossi, and how much good he has done throughout his career, attracting fans from all over the world.
Finally, it is interesting to note that 2% of the negative comments all refer to non-sporting situations, while the remaining 1% of neutral comments are made by the news media that reported the news.
Social networks are an often underestimated source of information, to explore their potential: https://www.hdmgroup.it/web-monitoring-en/