The potential of LoRaWAN® protocol: history of a PoC
On one side we have a monitoring underground infrastructures sensor, on the other an indoor LoRaWAN® gateway, in the middle the HDM technicians who have created a PoC to present the potential of this solution and demonstrate how it works.
But let's go step by step.
During a PoC, our technicians decided to test the potential of the LoRaWAN® protocol in difficult conditions for distance from the sensor and obstacles on the path.
To do this, they installed in the center of Cesena, at 20 cm depth a device for monitoring underground infrastructures in a manhole of 54×54 cm, with a cast iron cover of 3 cm thickness and 25-30 kg weight and then placed an indoor LoRaWAN® gateway at a distance of 50 m from the sensor in a building on the second floor shielded by 3/5 concrete walls. The data sent from the sensor would then be available on our Web application which allows, among other capabilities, geolocation of the devices, display of sensor status and any alarms via a custom dashboard.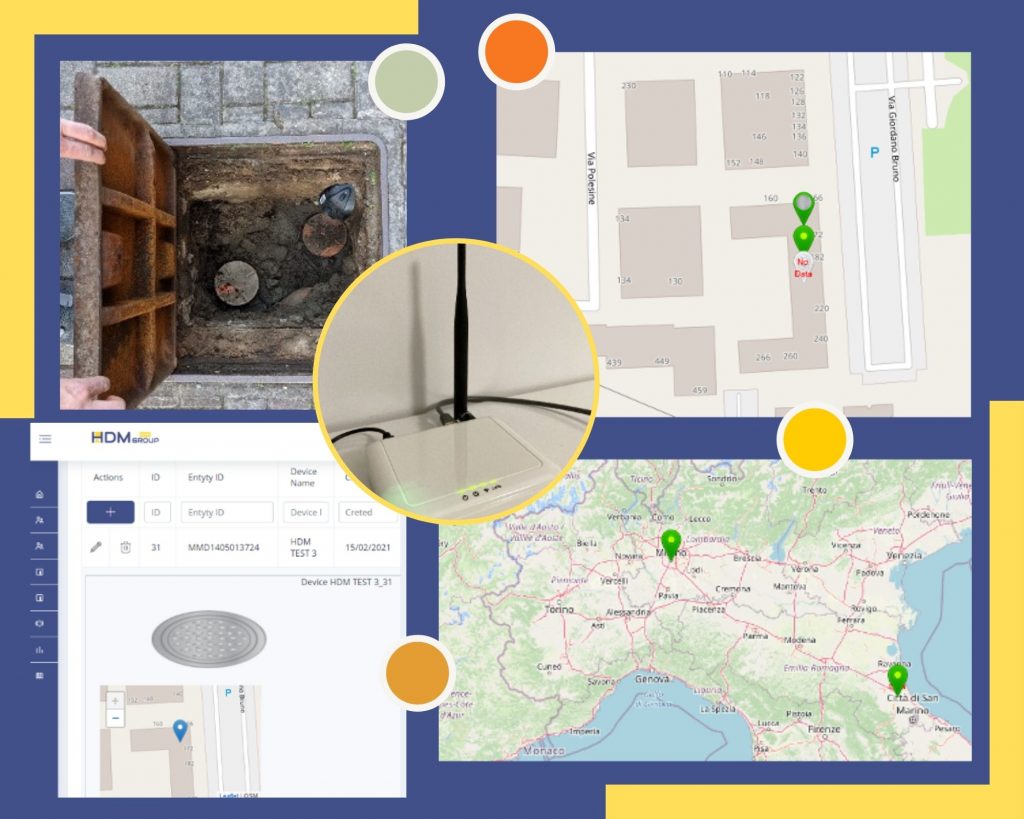 The manhole cover was then opened and within 1 minute, as per the timing chosen in the configuration phase, the change in status was displayed on the platform. 
BeeHole Smart Manhole Monitoring System, an end-to-end IoT security device for access control and monitoring of underground infrastructure, was used as the device.
It is a small device that can be installed to monitor and to control the security of manholes, industrial cabins, infrastructure covers, outdoor and indoor poles, restricted areas and narrow spaces with low lighting.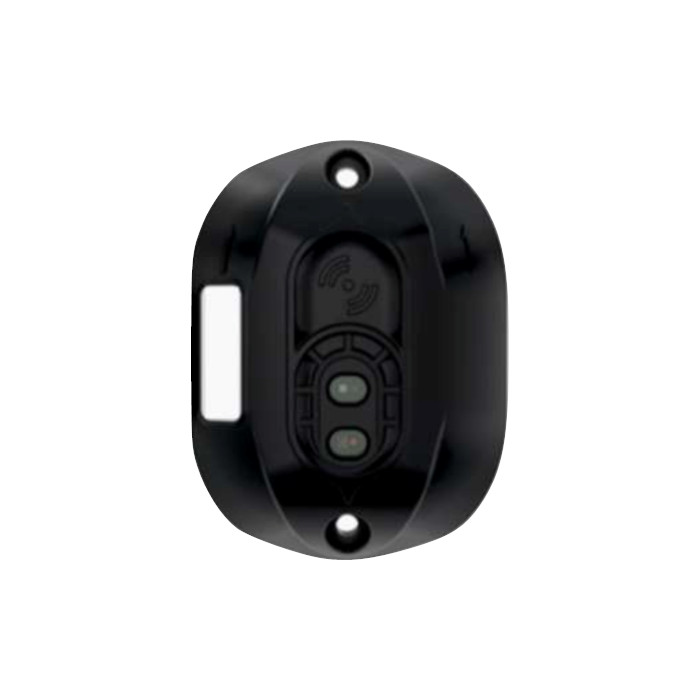 The device can be fixed through wall plugs with screws or through optional supports.
Thanks to the LoRaWAN® v1.0.2 (EU868) communication protocol, with its wide range of coverage and network flexibility, it is possible to guarantee data transmission over long distances using very little power. The device is equipped with optical interfaces and as many as seven ultra-low power sensors such as ambient brightness, temperature, humidity, masking and proximity sensors in addition to an accelerometer and magnetometer. The device is also distinguished by its rugged waterproof casing, making it suitable for outdoor use in harsh environments.
The advantage of BeeHole is its battery power supply (3.6 V, LiSOCI2, 20 Ah) that makes it free from the passage of cables and guarantees up to 10 years of operation (note that the battery life always depends on the frequency of transmission of the data and the LoRaWAN® coverage of the area).
As far as connectivity is concerned, the indoor LoRaWAN® gateway of Everynet, a global LoRaWAN® network operator, was used.
The PoC, which may seem simple on the surface, has however confirmed what theoretical studies have shown, in other words that the LoRaWAN® protocol can also be used in densely populated urban areas with excellent performance and therefore has great potential for deployment.