At Ecomondo, we talk about… security solutions and AI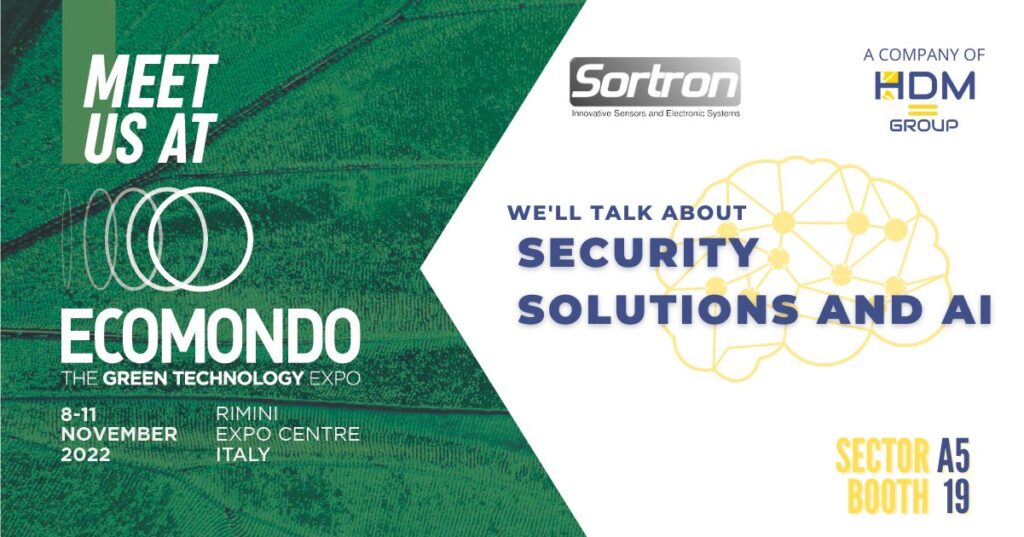 From November 8 to 11, Rimini Expo Centre will host the international fair for ecological transition, circular and regenerative economy: Ecomondo. For the event, our team will be present at booth 19, in Hall A5, where you will be able to see our hardware and software solutions for security in action in real time.
The proposed solutions cover different contexts: from retail (stores, supermarkets…), to offices, and even underground infrastructures.
Thanks to close partnerships with companies in the sector, we are able to provide our customers with different solutions.
One of the devices that you will be able to see in action at the fair is BeeHole, a small device that can be installed to monitor and to control the security and tampering attempts of manholes, industrial booths, infrastructure covers, outdoor and indoor poles, restricted areas, and narrow spaces with low lighting. Learn more about BeeHole in the article describing a PoC we implemented this year: read the article.
Another device you may learn about is SafeCount, which is suitable for buildings and rooms of all sizes, even those with multiple entrances and exits. It allows anonymous counting of people entering and exiting an area, and it alerts, via a notification, when the maximum occupancy limit of a building has been reached.
Finally, it will be possible to view the latest project implemented by our Team. This is an AI system for the recognition of risky situations. This is done through the processing of images acquired from cameras that are then anonymized with the aim of improving safety within, for example, construction sites. The system consists of Machine Learning Algorithms, a hardware part for image acquisition and a software part for data visualization.
If you think these solutions might be right for you or your company, come and visit our booth at the fair! Booth 19, Hall A5!