Regulate access to entrances and manage the number of visitors
Live occupancy monitoring solution
Thanks to its technology, SafeCount by Irisys enables anonymous counting of people entering and leaving an area.
When the customizable occupancy limit is met, connected display signage updates in real-time to alert and notify building users that the area is at capacity and not safe to enter.
SafeCount works independently of existing IT networks and is suitable for buildings and rooms of all sizes, even those with multiple entrances & exits.
Easy and fast installation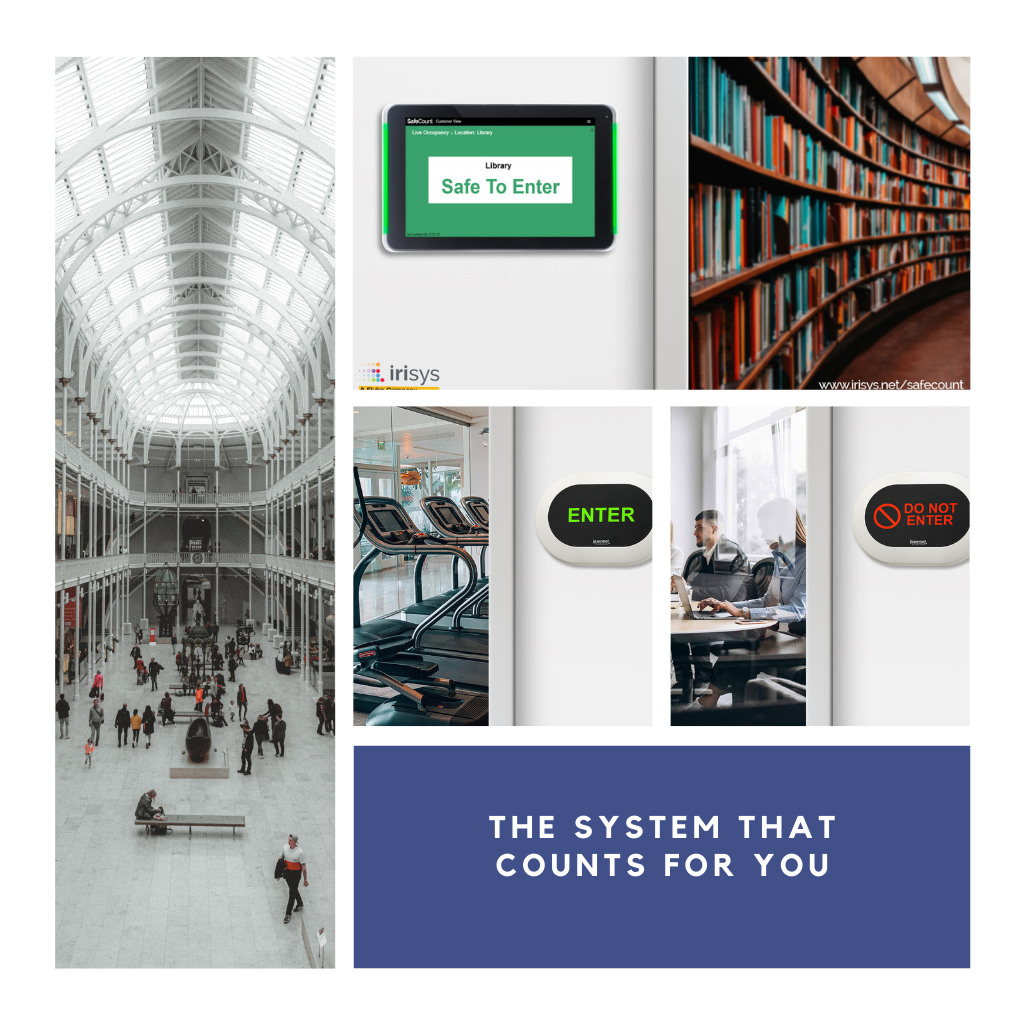 SafeCount can be used to monitor the occupancy of entire buildings, individual rooms or anything in-between. Example use cases include:
Contact our technical experts