Health and safety at your fingertips
Technology in the health sector to improve patients' quality of life and use of services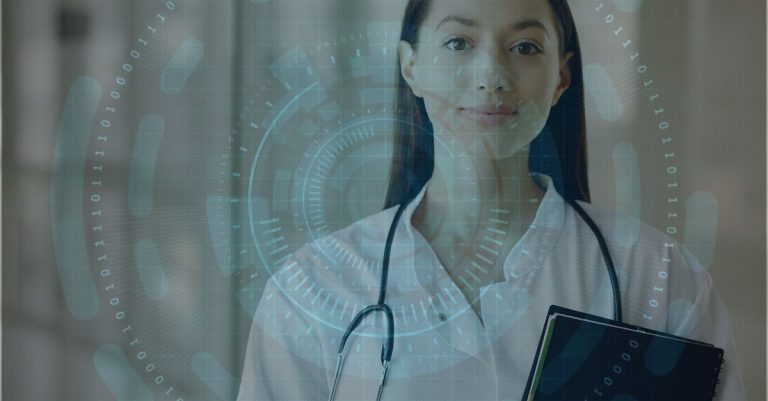 Never before has it been so important to celebrate the impact that technology has on patients' quality of life.

Indeed, 17 September has been designated by the WHO as 'World Patient Safety Day'.
This is a hot topic, especially with the advent of the COVID-19 pandemic, which has thrown the national healthcare system in several countries into crisis.
The excessive pressure on hospitals has, unfortunately, deprived many patients of the possibility of receiving adequate treatment, causing visits and examinations of various kinds to be postponed.
In addition, hospitals have often proved to be unsafe places for people to visit, and many frail patients in need of care have ended up infected within the hospital structure.
As stated by the World Health Organisation: "Patient safety is a framework of organised activities […] that reduce risks in a consistent and sustainable manner, reduce the occurrence of avoidable harm, make error less likely and reduce its impact when it occurs."
This is why we are increasingly moving in this direction, promoting what is called 'telemedicine'.

As the Ministry of Health quotes: "Telemedicine refers to a way of delivering health care services, through the use of innovative technologies, in particular Information and Communication Technologies (ICT), in situations where the health professional and the patient (or two medical professionals) are not in the same location".
HDM group was founded on the idea that the correct use of these technologies can only have a positive impact on the quality of our lives; as stated by many scientists, researchers and analysts, who refer to the ethical use of technology as tech for good.
Working closely with healthcare professionals, our company offers Artificial Intelligence solutions that enable patients to manage their own health.
Moreover, the patient, more involved, becomes more aware of his condition; which is one of the WHO's objectives regarding patient safety.

HDM's mission is to support patients, especially those with multiple sclerosis (but not only), to improve their quality of life and enhance their well-being.
Thanks to these services, the patient never feels alone. In fact, behind a simple Mobile App, there is always a specialist ready for any need.

These innovative "telehealth" solutions are also very valuable for medical staff, who, through the monitoring of different pathologies, and thus with the help of algorithms and the help of algorithms and statistics, they are able to prevent future needs.
A common thread is thus created between the doctor and the patient, who will be able to obtain continuous and personalised support.
The patient is never lonely
The economic benefits of these services for patients, but also for the entire national health system, are many.
By not having to travel frequently to hospitals or clinics, patients will save a lot of precious time and money spent on travel.
In addition, because it is possible to predict critical conditions before they actually occur, there will be fewer hospitalisations, if not more emergency interventions, all of which are a cost to public health.
Waiting lists will also be shortened, and patients will be able to stay comfortably at home surrounded by their families, but in constant contact with medical staff.
This is HDM's mission: to make technology available to patients to improve their quality of life, all round.
Today we are talking about Health and Safety at your fingertips, certainly the speed of technological progress in the last decade has made it possible to take advantage of numerous health services in just a few clicks. However, to date there are still few services that are highly customisable. This can only be achieved through a patient-centred approach and HDM has been trying to do this since its beginning. Only through continuous research and dialogue between patients, doctors and technology companies will we be able to develop Artificial Intelligence devices and systems that can change the daily lives of people with degenerative and non-degenerative diseases for the better.