MAMWLE-DVK-CB01: an easy way for fast prototyping LoRaWAN applications
The result of the work of our research and development department is our latest product: MAMWLE-DVK-CB01, designed for the prototyping and development of LoRaWAN® systems for environmental or industrial monitoring.
But how does the product work? And what are the main technical features?

The MAMWLE-DVK-CB01 is a complete development kit for applications based on Move-X's MAMWLE module, consisting of a carrier board mounting a LoRa node.
The LoRa node is a compact and versatile radio board that is compatible with different antenna types and can be interfaced to multiple sensors/actuators with analog or digital input/output.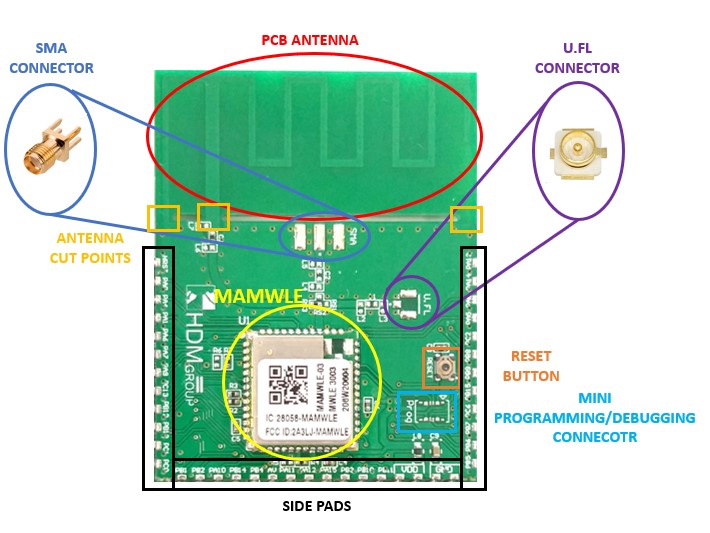 The Carrier Board is used to easily interface the Lora node to different types of sensors/actuators, thanks to the connectors compatible with shields for ARDUINO UNO R3. The Carrier Board can be powered via a standard USB type C connector and can be attached with screws thanks to the four M3 holes located at the corners of the Carrier Board.
The Carrier Board with the LoRa node constitutes a development kit (MAMWLE-DVK-CB01) useful for evaluating the functionality of the MAMWLE module and developing applications based on it.
The DVK has been integrated to date, for example, in an IoT landslide warning system and for the prototype of a smart bin lock, but it can be used in many different fields. 
Technical specifications can be viewed via the link.